Meet
Welcome to Murray Twidle's Office. New Zealand's Great Wilderness.
The Central Plateau is Murray's dream work-life location. His role at Edison has taken him there. He shares how this culturally significant area and harsh environment means no two days at work are the same.
"In my job, I have seen some incredible sights. I have spent time working on Mt Ruapehu and seen the most amazing sunsets, and when conditions were clear, the curvature of Earth. I've been pretty lucky to experience these things," explains Murray Twidle, our Project Manager based in Tūrangi.

But for all its beauty, it is a challenging work environment that requires flexibility, tenacity and problem-solving under pressure. Tūrangi received a direct hit from Cyclone Gabrielle in February 2023 with significant damage to the network. Battling high winds and fallen trees, The Lines Company team aimed to reconnect the town quickly.
"I was involved with one of the crews the day after. At 10 p.m., here we were, getting the power reconnected to residents of a street who had been without power for more than 24 hours. They came out of their homes and applauded when the lights came back on. So that was a special moment during a pretty stressful time."

Murray is passionate about making a difference in his community through his work. For more than five years, Murray has been engaged by The Lines Company to design, project manage and execute the upgrade and replacement of 65 transformers. With 13 situated in Tongariro National Park, many challenges existed.
"It was a big undertaking to replace all the transformers in the park because we could only access the work sites by foot or helicopter. Each needed a pre-cast concrete pad, transformer, and RMUs with precast concrete vaults. After that, we had to fly the old sheds off the mountain. Then you had to consider how to work on a live volcano, and work with the seasons to move equipment and get to sites," Murray explains.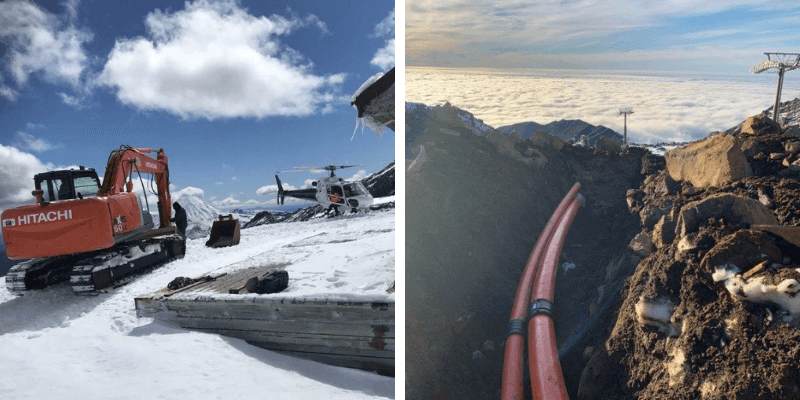 The project is now entering its final phase, with 50 transformers replaced and 15 upgrades in the Tūrangi area being worked through now. "It involves a lot of community iwi and council consultation. Some are on people's front lawns or road reserves managed by the council on land owned by iwi," Murray explains. "Part of my role has been to learn the history and values of the land that are sensitive to local iwi. For example, the mountain is a living thing. Every time we drilled holes or moved rocks; it was like cutting into something alive. We must treat the mountain with respect. This aspect of my work is really rewarding. I get to reflect the historical and cultural values in the design, project and construction process."

He uses his learnings to engage Ngāti Tūrangitukua and embed their perspectives within other projects. Murray is designing and managing the creation of a second backup electricity supply to Tūrangi, which requires 2km of underground cabling. Crucially, this cabling will impact culturally sensitive land with cultural value to iwi predating European settlement. "I feel proud because this project is being used as a flagship iwi relationship model for other projects across The Lines Company's catchment area."

Murray's role at Edison allows him to live surrounded by the wilderness of the Central Plateau and mountain air. When he's not working in his complex environment to get the job done, he's out fishing, hunting or exploring off-road tails on a motorbike with his son.
"Having worked with Edison before, I knew the team and got a really good feeling about the company. I had wanted to work client side after a career as a contractor, so it has been a perfect opportunity for me."